Mont Angelis* Guide to Adventures and Activities in and Around Stellenbosch
Posted on Sat June 1, 2019.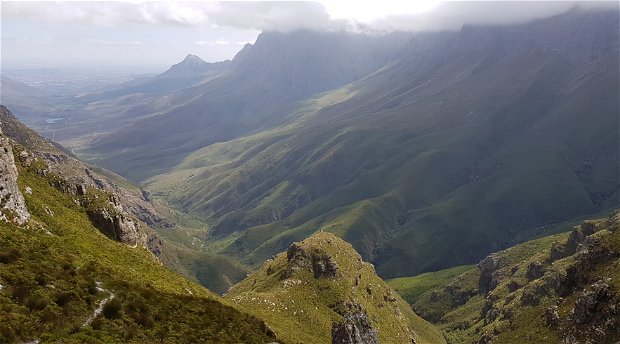 You won't believe how many activities are available in and around Stellenbosch.
Stop dreaming about your bucket list and start living it. The Cape Winelands has many opportunities to make most of those dreams come true. Grab a partner, pack a bag and create memories; stay in luxury accommodation and enjoy adventure moments that will turn you into a true storyteller.
Wine Tours
There is a good chance you are travelling to Stellenbosch for the wine. We recommend using a chauffeured tour as you need to choose between hundreds of wineries and you don't want to drink and drive. A simple Google search will yield a good choice of guides. You can discover the Winelands by car, bus, bicycle, horse, Tuk Tuk, helicopter or on foot. You may wish to include lunch at one of the farm restaurants.
Scootours Jonkershoek Valley
Scootours give you the opportunity to experience this gem of Stellenbosch like never before, exploring Jonkershoek on a Mountain Scooter. This is a fun active way of embracing the Stellenbosch surrounding and taking in the stunning views, majestic mountains and endless downhill slopes.
Where: Jonkershoek Rd, Stellenbosch
https://scootours.co.za/stellenbosch-jonkershoek/
Segway Tours
Glide through the vineyards. Breeze through the River Garden. Take a turn past the yin-yang water recycling and re-energising plant. Segways are the coolest way to do a breezy lap around the farm, on just a two-wheeled, self-balancing, battery-powered personal transporters, you will enjoy the seasons on wheels at Spier Wine Farm.
Where: R310 Baden Powell Drive, Stellenbosch
https://www.spier.co.za/visit/vineyard-segway-tour
Shark Cage Diving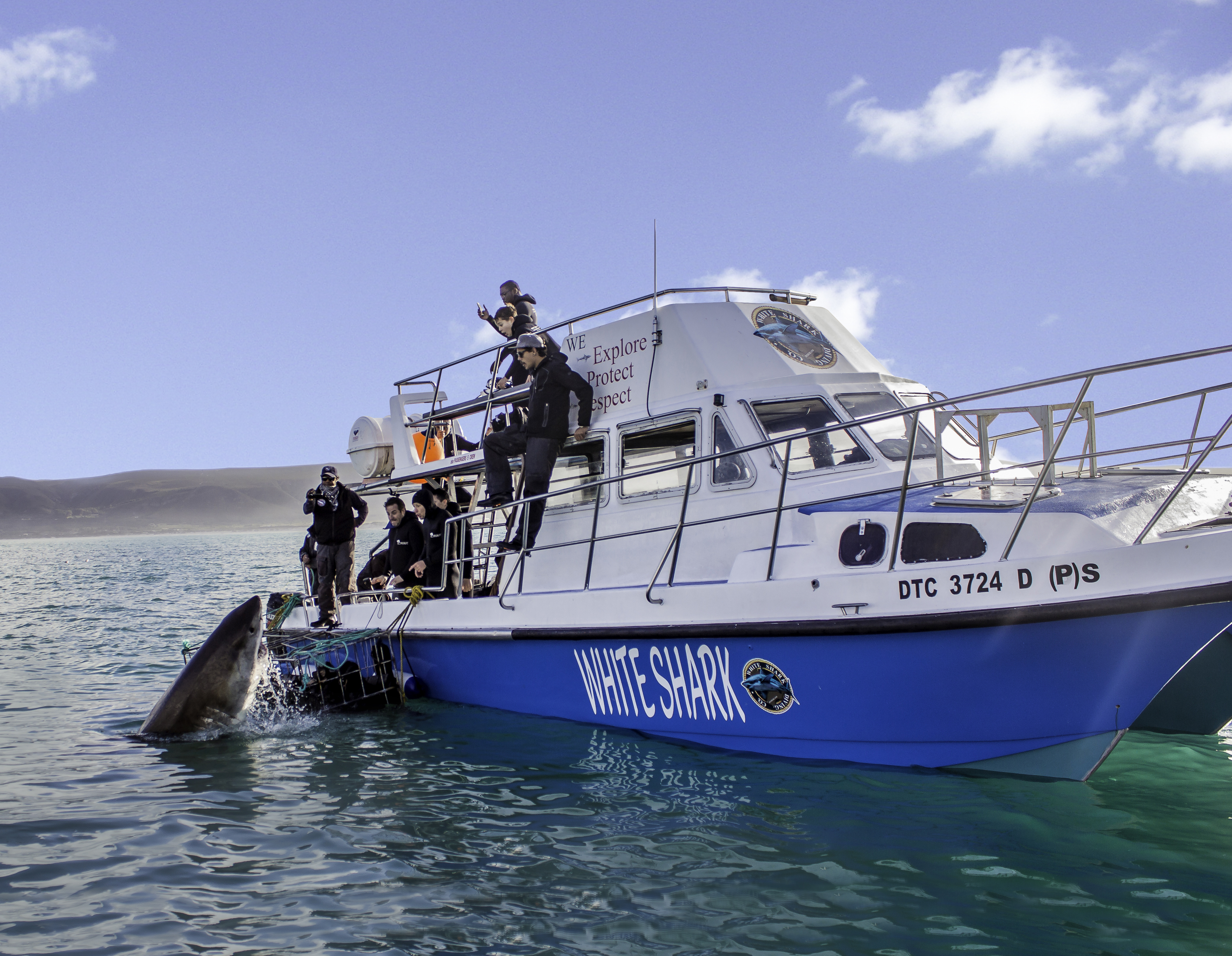 This is a beautiful day-trip to the small sea village Gaansbaai. Chance of seeing sharks: 97% all year round. The company does not feed or handle the sharks, to do so would jeopardize the ecology and our permit to run these tours. You will merely be observing the Great White Shark in its natural environment whilst learning a lot about this incredible predator.
Where: Gansbaai (near Hermanus), Western Cape
http://www.greatwhitesharkdiving.co.za/
Hang Gliding
You do not need wings to fly. But hang gliding will sure take your spirit to new heights. Where altitude is everything.
Where: Helderbeg Rural, Stellenbosch
https://www.dirtyboots.co.za/operators/big-sky-hang-gliding
Para Gliding
Enjoy an incredible tandem paragliding flight from Lions head or Signal Hill. It is definitely one of the most exciting adventures you will do.
Not many other activities would let you enjoy such spectacular panoramas! No matter how nervous you might feel before the takeoff, the experienced team will put you at ease and make sure you are comfortable and safe.
https://www.adventureshop.co.za/adventure-activities/paragliding/
Zipline Elgin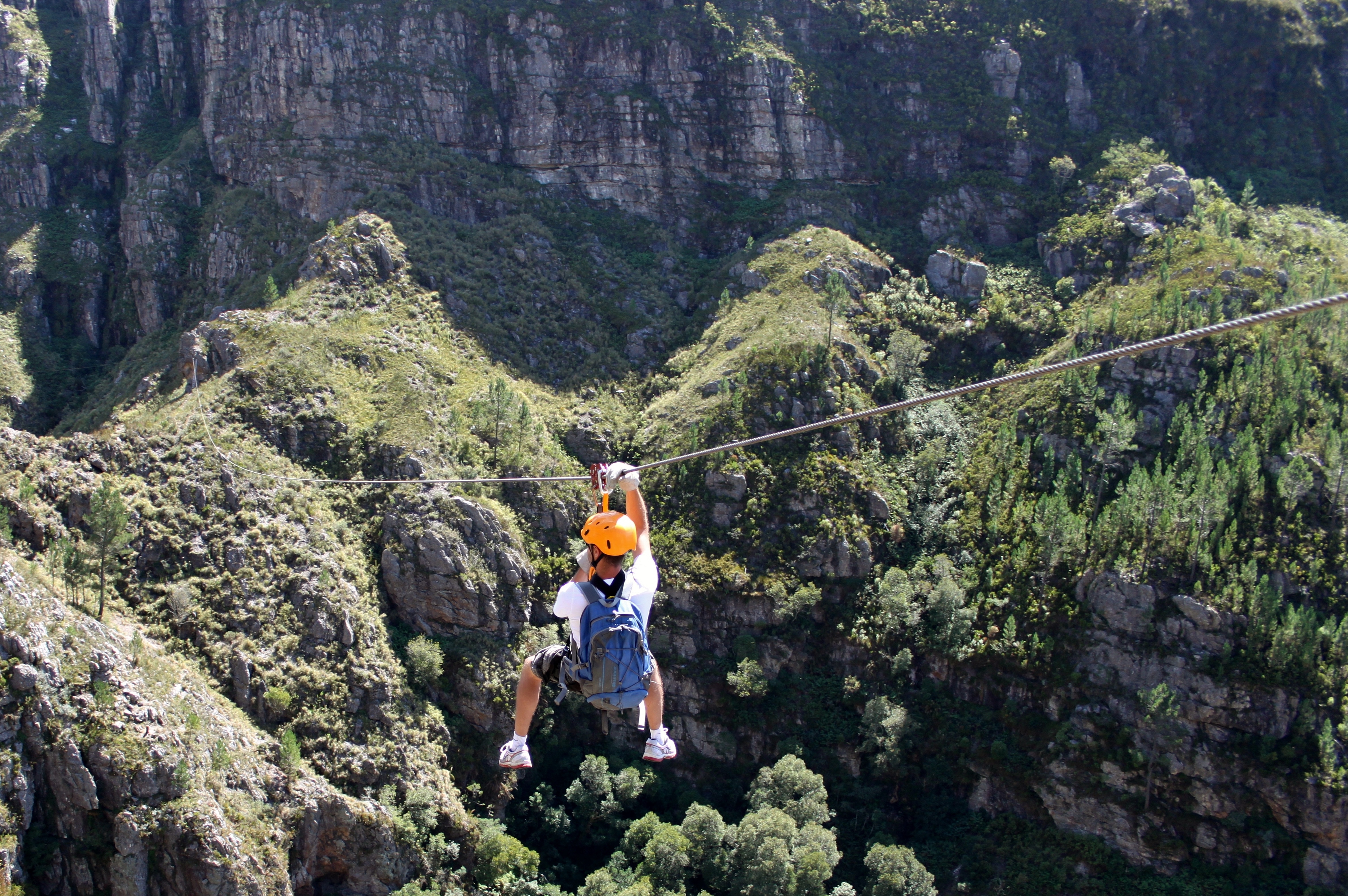 Are you in hot pursuit of adrenalin adventure in nature? Cape Canopy Tours offers just that thrill. A zipline canopy tour in the company of soaring eagles, being surrounded by breath-taking Cape fynbos panoramas and mountainscapes. Scream, fun, take photos and still want to go back. Definitely one for the books.
Where: R321 Hottentots Holland Nature Reserve
https://www.canopytour.co.za/locations/cape/
Hiking
A walk through nature, into the mountain to free your mind and find your soul. The scenic views of the Jonkershoek mountains cater the perfect dose of tranquillity.
Where: Jonkershoek Rd, Stellenbosch
https://www.capenature.co.za/reserves/jonkershoek-nature-reserve
Eagle Encounter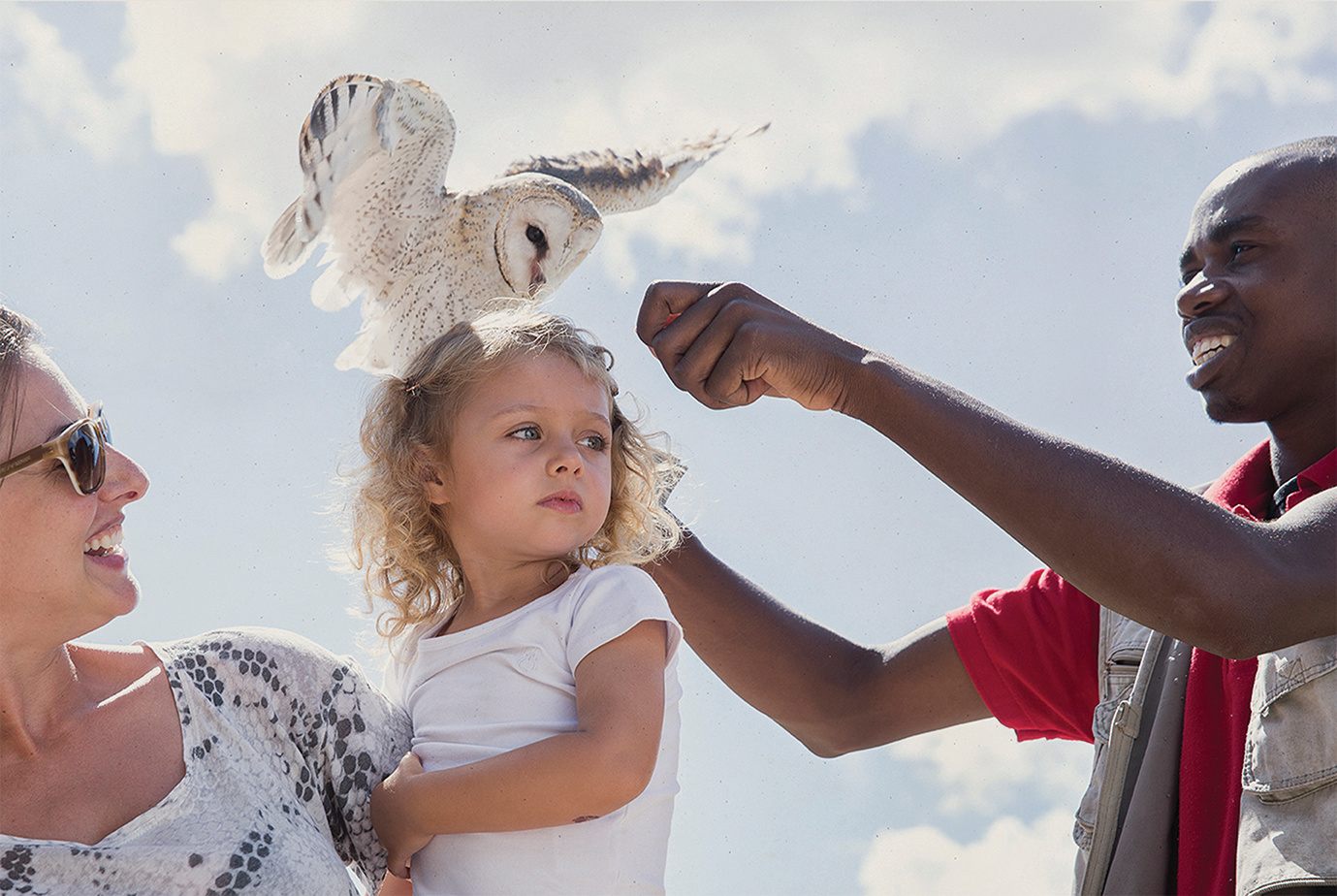 Enjoy up-close-and-personal interactions with eagles, hawks, falcons, owls, kites, buzzards, snakes and lizards. Take part in heart-stopping falconry displays, where we fly birds to you. Kids will also enjoy our piglets, rabbits, tortoises, chickens and unique playground.
Spier Wine Farm, R310 Baden Powell Drive, Stellenbosch
http://www.eagle-encounters.co.za/
Acrobranch
Have you discovered the Tarzan in you? These acrobranch tree-top courses are just the answer, suitable for all age groups. Acrobranch Stellenbosch is the perfect venue for your next team building activity.
Where: Klein Joostenberg, R304, Muldersvlei, Stellenbosch
https://acrobranch.co.za/outdoor-activity-parks/outdoor-activity-park-in-stellenbosch/
Hot Air Balloon
Enjoy the wonderful feeling of floating through the sky as slow as a cloud and as free as a bird between the mountains of one of the most magnificent valleys on Earth at Wineland Ballooning.
Where: Paarl
http://www.kapinfo.com/Wineland_Ballooning_Cape_Town/wineland_ballooning_cape_town.html
Root 44 Parkrun
Rise with the sun and join the 5km parkrun at root 44. It is fun, and simply at your own pace.
Where: Root 44, Audacia Wine Farm
https://www.parkrun.co.za/root44/
Water Skiing
Get your adrenalin pumping, while having fun in the sun water-skiing. Bluerock in Somerset West has you covered. This is a great adventure sport that you definitely need to tick off your bucket list.
Where: Sir Lowry's Pass Road, Somerset West, Cape Town
Farmers Markets
Good food, lively music, delicious drinks, great company and relaxing family time away from everything on a weekend.
Where: Root 44, Corner of R44 and Annandale Rd, Stellenbosch
https://root44.co.za/
Botanical Garden
The Stellenbosch University Botanical Garden, located in the historical centre of Stellenbosch, is the oldest university botanical garden in South Africa.  The garden houses an enormous diversity of plants, both indigenous to South Africa and exotic. After a scenery stroll, you can enjoy refreshments at the onsite Katjiepiering restaurant, the perfect place to rest and enjoy the Garden while the shop offers a wide range of local and regional products. 
Where: Neethling St & Van Riebeeck Street, Stellenbosch Central, Stellenbosch
http://www.sun.ac.za/english/entities/botanical-garden/visitor-information
Picnic
When you are in need of a peaceful picnic on the grass, exceptional scenery and good wine, but yet do not feel up to the hassle of packing your own basket; Spier Wine Farm offers seasonal and vegetarian picnics, made with local, natural and organic produce wherever possible. Grab a partner a treat yourself.
Where: R310 Baden Powell Drive, Stellenbosch
https://www.spier.co.za/food/picnics-at-spier?p=food/picnics
Mountain Biking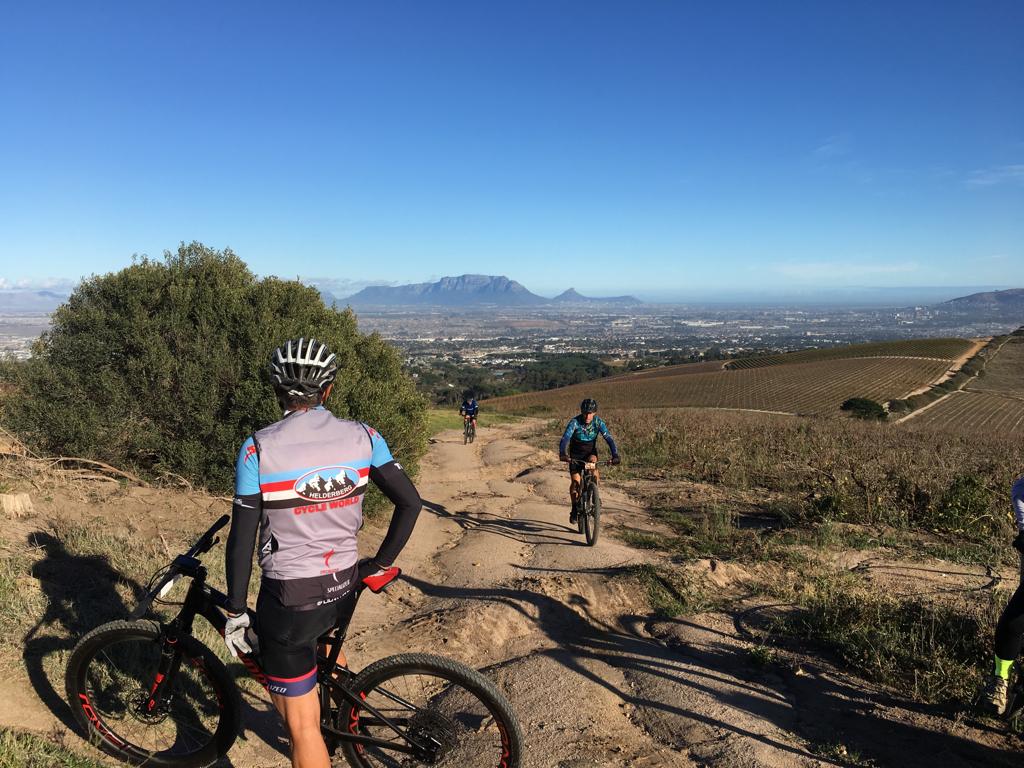 Please refer to our dedicated article Mont Angelis* Mountain Bike Guide for Stellenbosch and Surrounds
https://www.montangelis.co.za/blog/
Full Moon Hike
Experience the splendour of the outdoors with magnificent views of the Cape Peninsula at Delvera Estate Stellenbosch.  Embark on a 9.5km hike on a marked circle route through the vineyards, traversing the majestic Yellow Wood forest to the top of Klapmutskop in the heart of the Greater Simonsberg Conservancy.
Where: Cnr of R44 and, Muldersvlei Rd, Stellenbosch
Game Drive at Villiera
You don't know magic until you have experienced the African safari. Enjoy a breath-taking sightseeing of animals at Villiera's wildlife sanctuary. it includes 12 dams plus marsh areas which attract a huge variety of bird and mammal life.
Where: Cnr R304 & R101 Koelenhof Near, Stellenbosch
Golf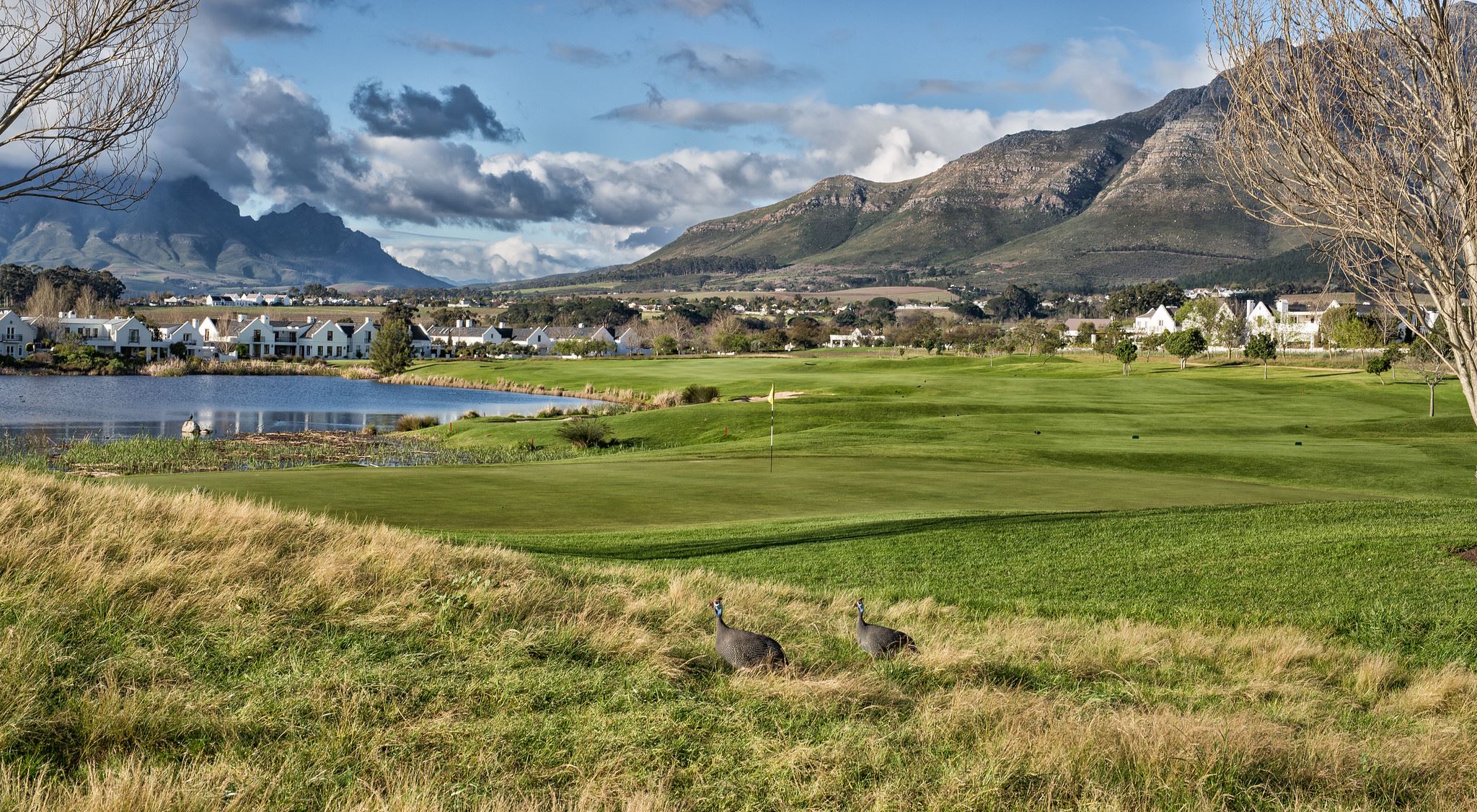 Please refer to our dedicated article Mont Angelis* Visitor's Guide to Stellenbosch Golf Courses
https://www.montangelis.co.za/blog/
*Mont Angelis Retreat offers a selection of well-designed and spacious self-catering cottages on a wine farm in Upper Blaauwklippen Valley, 10 km away from downtown Stellenbosch. It is an oasis of well-being for leisure and business travellers, as well as athletes, academics and wine lovers. Mont Angelis has been selected as one of the 15 best places to stay in Stellenbosch by The Inside Guide. www.montangelis.co.za